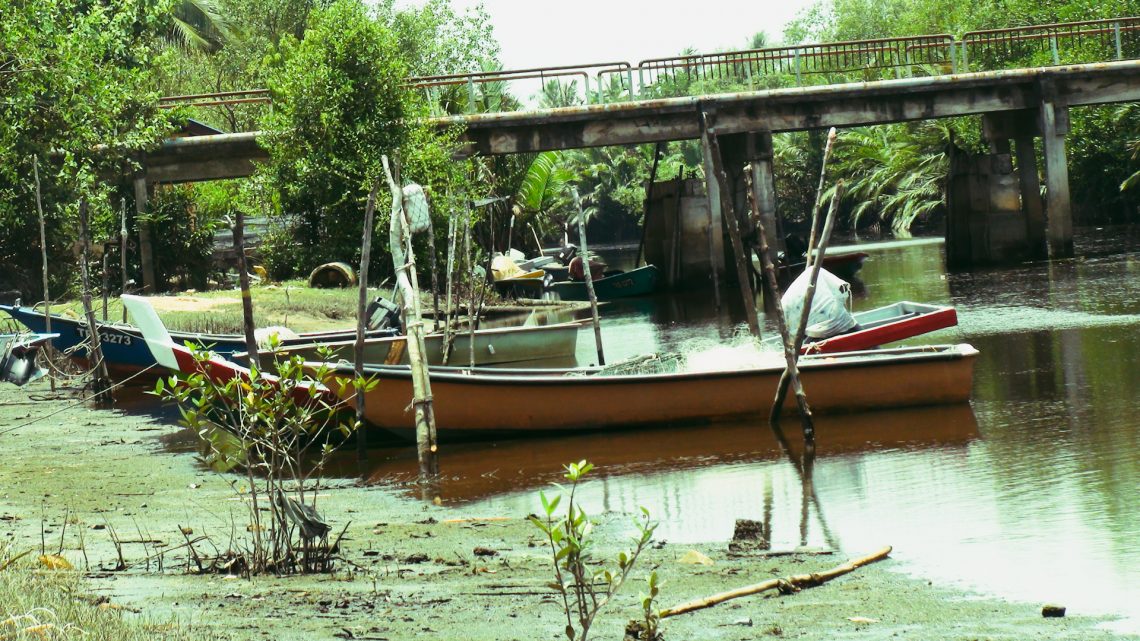 Terengganu is home to a diverse and close-knit society, where people are friendly and charm that exuberantly warmth and grace, with strong morals and values. People of different races share the bonds of neighborhood, a strong liking for local food and speak the same local dialect.
Terengganu holds the charms and splendour from others state in Malaysia. Despite rapid development and modernisation, it is as if time has stood still as the state retains all the rustic and idyllic charms so different from other tourist destination.
Terengganu is truly a tropical gateway. In the land where nature embraces heritage, it will truly revitalize your senses. Welcome to Terengganu and discover splendours of nature, the diversity of tradition and the fascination of heritage. There is absolutely no place like Terengganu.
Terengganu is a gifted land with endless activities offers to the visitors. When you are in Terengganu, mountain is never merely a place with all kinds of sky scraping trees whereas island is no more a place just to have fun with fishes in the water. You can swim while in the jungle or climb a mountain while others soaking in the ocean.
1. Fishing or Angling
It is always the gateway and exit for the angling enthusiasts to find themselves in Terengganu. There are not only places to go for sea angling but also freshwater angling.
Off shore of Perhentian, Redang and Kapas islands are the popular places for deep-sea fishing trips. (Bear in mind that, don't ever, never fish within the Marine Part waters. Fishing activities are straightly prohibited.). Squid jigging or 'candat sotong' is also available in some places such as Kapas Island. Learn from the local East Coast fishermen the art of catching cuttlefish using lights and multiple lines with hooks. Wow, truly a distinct mode of fishing!
2. Diving and snorkeling

You can never miss the chance to dive or snorkel in the clear blue ocean of South China Sea when you are here in Terengganu. Colourful creatures lay underneath the water and fishes playing around are an irresistible temptation for whoever pampering themselves with a holiday in any of the islands or beaches.
There are 11 Marine Park in the state, after the monsoon wind turns its steering to other sites of the world, the marine parks will be overwhelmed by visitors from all over the country and the world. Day trips or package tours are always available, check with your agent for the packages.
3. Canoeing and Kayaking
If rafting is not your game, perhaps canoeing or kayaking will be your choice. Lake Kenyir, the islands offshore, even some big rivers such as Sungai Terengganu are the common places to have fun with these activities. It is always very enjoyable to row a canoe or kayak in the evening time when temperature is cooler.
Other than enjoying the scenery, birds rest on the rotten tree branches extending out from the lake or fishes jumping out from the water are things that really cheer you up. Canoe or kayak from the resort operator (some resorts do not charge on the canoe or kayak) in places like Lake Kenyir and islands.
4. Jungle Trekking & Camping
To trek in the lush forest in Terengganu is an extremely pleasure experience. Nearly 60% of the state is still covered by tropical rainforest, spread mainly in the interior and obviously this has prepared an excellent ready made platform for trekking or camping lovers.
There are also waterfalls and streams in the jungle besides trees and of course wild life, therefore regardless you are in your expensive heavy-duty jungle boots, sophisticated trekking and camping gears or cheap Japanese slippers, it is always up to you to decide whether to have a few days trekking and camping in the heart of the jungle or just to have a weekend with family or gang to picnic besides the waterfall. Some recreational park such as Sekayu and LA Spring has already furnished with huts, BBQ fire place, changing rooms and parking area. Among the popular areas to do these activities are Hulu Dungun, Pasir Raja, Kenyir Lake, Gunung Tebu, Sekayu Waterfall etc. are among the popular places for you to stretch you limbs and let your mind goes like a monkey.
Even while on an island, a short and a simple trek is always a good change after days of soaking yourself in the water under tropical sun.
5. Cycling and Biking
Cycling was once the pass time activity for kampong boys besides catching fish in the river, fighting spider among the fellows or climbing up the tree for mangoes. That was before the introduction of satellite channels and computer game to a simple village. Nobody in those days anticipated that cycling will become a recreation and adventure activity, more over, an international tournament in the modern days.
Despite the fact that there are some local enthusiastic bands ride together on weekends into the ubiquitous plantation and surrounding forest, the cycling route normally covers from Kuala Besut in the north to Chukai in the south, passing by those rustic traditional villages and small towns with view of the beach. Certainly this is an alternative mode to explore this state.
It is not necessary you should go for a multiple days of biking. Sometime when the mood is here, you can easily rent a bike from the guesthouse or hostel and ride to nowhere to hunt for anything your heart wants to. Off course there are also travel agencies who organized biking packages which inclusive of accommodation.
Understand the potential of this activity especially in developing the tourism industry, biking activity is now being highlighted in the state tourism calendar and cycling tournament is organized for both the local and foreign whoever has bikes. Hopefully by then, the kampong boys' activity will be 'formalized'.
6. 4WD Adventure
The rugged terrain, lush rain forests and mountainous landscape in east coast has provided a challenging condition for the off-road driving activity. Here, the Kenyir Lake, Kuala Berang, Sungai Loh and Sungai Kelamin areas are great spots for this adventure in Terengganu. Due to this reason, the annually held Rainforest Challenge either locally or international will always count Terengganu into part of the racing route.
The 4WD driving always begins from neighbouring states into Hulu Terengganu, crossing Kenyir Lake then ending the journey in Kuala Terengganu. Along this way, there are places which are named by regular enthusiastic participants in this activity, such as Predator, Terminator, Twilight Zone, Flying Fox and Bridge to Nowhere for identification purpose.
Off-road driving is a year round activity though the East North Monsoon that brings rain and thunder storm to this area and causing landslide and flood. The participants will have to overcome the obstacle of being stuck in the muddy stretches, crossing rain swollen and fast flowing river in addition to heavy rain and deep ruts.
7. Golfing in Terengganu
Walk through our countryside splendour and play golf in the orchid garden, stop at the oasis of petroleum and search for the gem of the east. Enjoy golf in the open playground and relax on beachside golf at its best.
Kuala Terengganu Golf Resort 'An Open Playground'
KTGR is convenienly located approximetely 10km from Kuala Terengganu and only 5 minutes drive from the Sultan Mahmud Airport. The 18 hole par 72 course designed by Global Golf Design Pte. Ltd. features challenging Jembal and interesting Nerus nine. The Jembal is an open playground with less water hazards while the Nerus features more sand traps, water hazards and mature trees.
Tuanku Mizan Golf & Country Resort 'The Gem of The East'.
Designed by Andy Dye to take full advantage of the inherent beauty and character of its location, this magnificent 18 hole layout winds through and existing terrain and rivers that meander through the site, giving golfers the unique experience of playing in harmony with the environment.
Tasik Puteri Golf & Country Club 'Golf in The Orchid Garden'
The Tasik Puteri golf course is an 18 hole par 72, is full buggy course with undulating hills and elevated approaches presenting abundant challenges to every golfers. It is surrounded by lush greenery, scenic valleys and sparkling lakes. The natural surrounded is a relaxing and peaceful sanctuary.
Dungun Golf & Country Club 'Countryside Splendour'
One of the oldest golf course in east coast, this 18 hole par 72 seaside course is a popular golfing destination for those who prefer a budget outing. The first nine is quite challenging with lake and hazard areas and the back nine normally with mature trees became part of the course as to provide good golfers to return a good score.
Kelab Desa Rantau Petronas 'Oasis of Petroleum'
Designed by Ronald Fream to create a true links-style course this picturesque 9/18 hole golf course measuring 6026 metres in length. The course features some of biggest bunkers in Malaysia. Another interesting feature is the double greens with separate flags for the first and second nines. The course is difficult to read due to its subtle breaks.
Awana Kijal Golf & Beach Resort 'Beachside Golf At Its Best'
Being a resort course, it is designed to allow golfers to play a relaxing games. The course lies on 160 acres of former beach front. The slightly undulating fairways with the front nine, Palma, features an open playground with fewer trees and ponds around the layout makes it a lively nine for most golfers. On the second nine golfers will encounter with mature trees and jungle making it difficult and challenging.
8. Mountain Climbing
Climbing mountain is a pleasant experience in Terengganu simply because most of the mountains in this area are covered by thick tropical rainforest with rich vegetation in addition to the significant diverse of temperature between lowland and mountain area that creates a mossy and misty scenery in the forest.
Forests and mountains in Terengganu are mainly located in the interior of the state which is also part of the Titiwangsa range. Some of the mountains are mainly composed of granite and are steeply tilted and founded sandstone outcrops along the river. This will require the assistance of some techniques and simple gears such as robe and hook. However, some mountains with trails properly marked help the climber a lot especially beginners.
9. Rafting or Bamboo Rafting
Perhaps rafting in Terengganu is not known to many people, indeed it has many rivers that are suitable for rafting activities, the best known are Sungai Terengganu, Sungai Marang, Sungai Dungun, etc.River rafting is definitely as interesting as other activities eg. snorkeling or mountain climbing.
Because there are plenty of bamboo grows in the country side or rural area in Terengganu, usually bamboo will be used instead of rubber to make the raft. This adds a credit to the 'back to nature' feel of the activity.It is possible to do the rafting all year round and enjoy with different experience while learning different skill.
Source: Terengganu Tourism
Sand Dune Villa invites its guests and visitors to enjoy some of these exciting activities specifically on going for scuba diving, snorkeling, island hoping, fishing, river cruise, and country side biking. We also can offer guide and advice on other activities that you might be interested in. Contact us for more details.